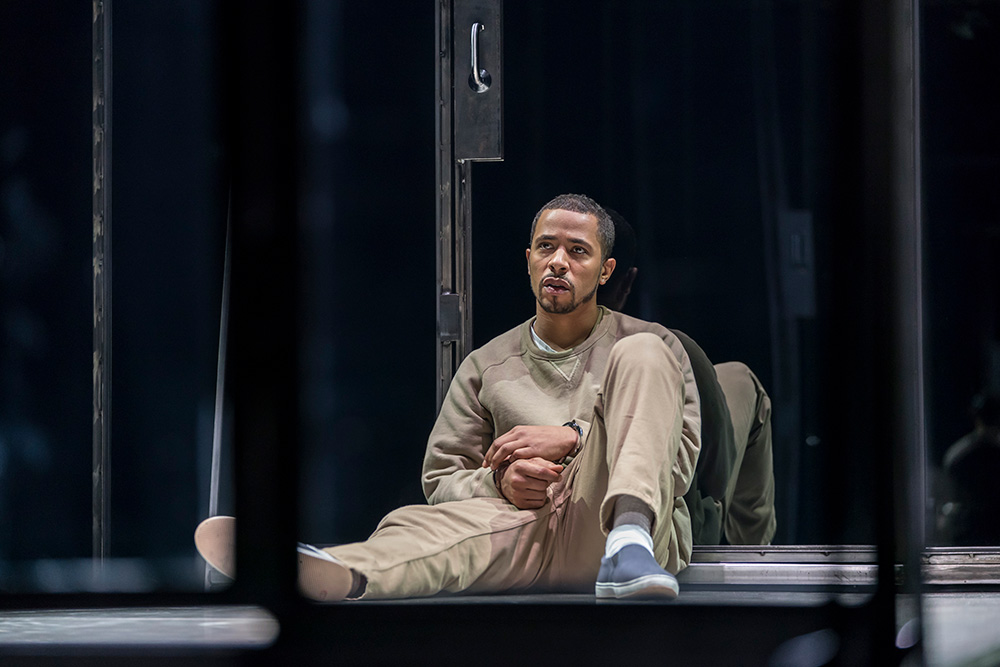 by Maeve Campbell
Angel Cruz has shot a man in the ass. He says he didn't kill the religious cult leader, who
had apparently brainwashed his best friend Joey, but this man is now dead. This is where
we start Jesus Hopped the 'A' Train. What follows is a compelling exploration of guilt,
goodness and godliness as Angel, incarcerated in New York's infamous Rikers Island,
confronts his emphatic public defender, a sadistic prison guard and a charismatic, born-
again Christian serial killer.