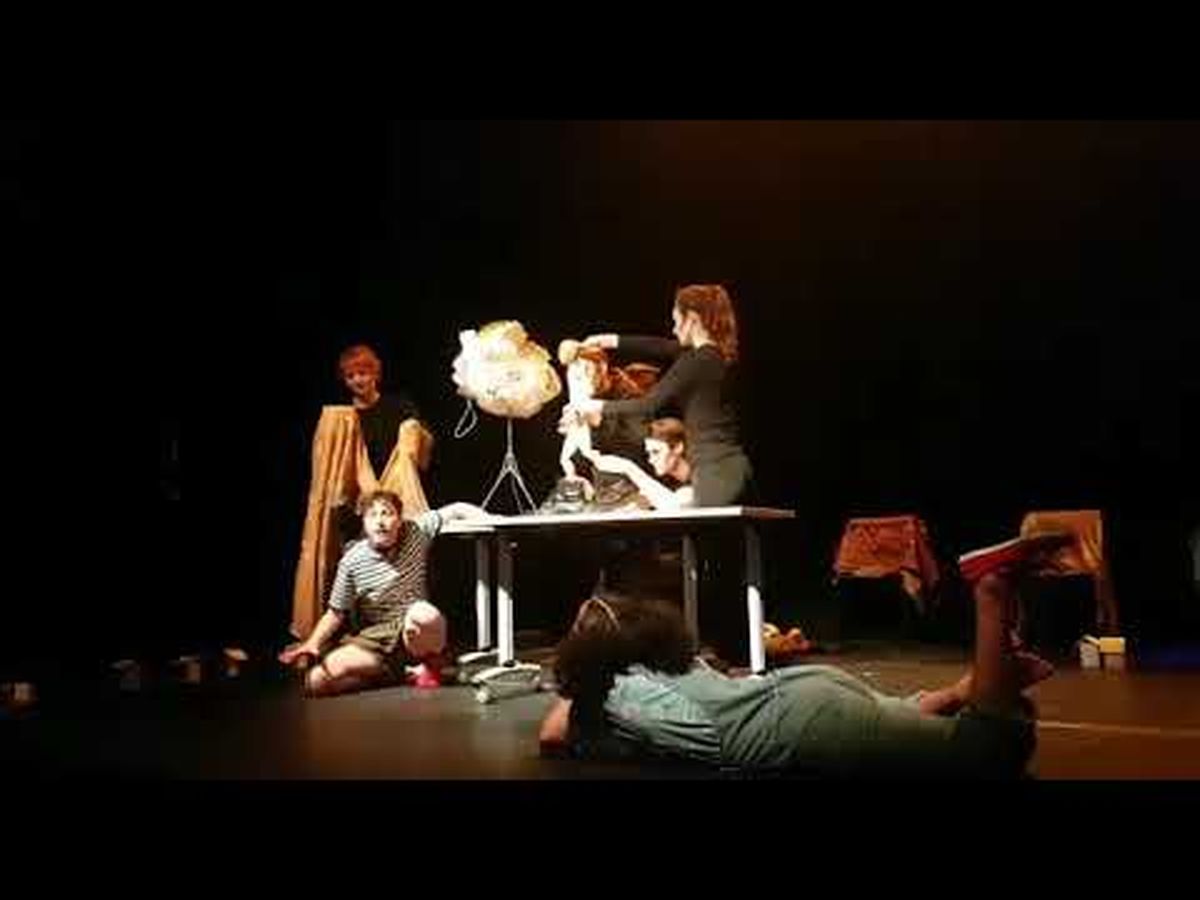 by Zahid Fayyaz
A site-specific play with a slight immersive element for the audience, this is the latest
production from new company Bee in my Beanie. They establish a framing sequence consisting of the Archivist Society looking at a 'story', with the head archivist portrayed as a magnificent, giant puppet. This is mainly the story of Aamira and Gad, two children on opposite sides of a border conflict, forced to come together following a sudden loss.
The audience are 'junior archivists', and are sent on a small scavenger hunt for various documents that are relevant to the story they are estudying. However, this is only a minor part of the performance. The meat of it involves the two protagonists clashing, and then slowly beginning to understand each other, through the medium of stories from their respective cultures. These stories are acted out, and are both interesting and moving, especially when accompanied by a cellist. The concept of communication being important and shifting viewpoints are very well portrayed in the show, and whilst short  – running for less than an hour – in certainly does pack a lot in such a short period of time.
There are only two performances of this show left VAULT Festival, though I suspect this will not be the last we see of this extremely proficient show. I would recommend seeking it out where you can!
Aamira and Gad runs through 7 March.
The Play's the Thing UK is committed to covering fringe and progressive theatre in London and beyond. It is run entirely voluntarily and needs regular support to ensure its survival. For more information and to help The Play's the Thing UK provide coverage of the theatre that needs reviews the most, visit its patreon.