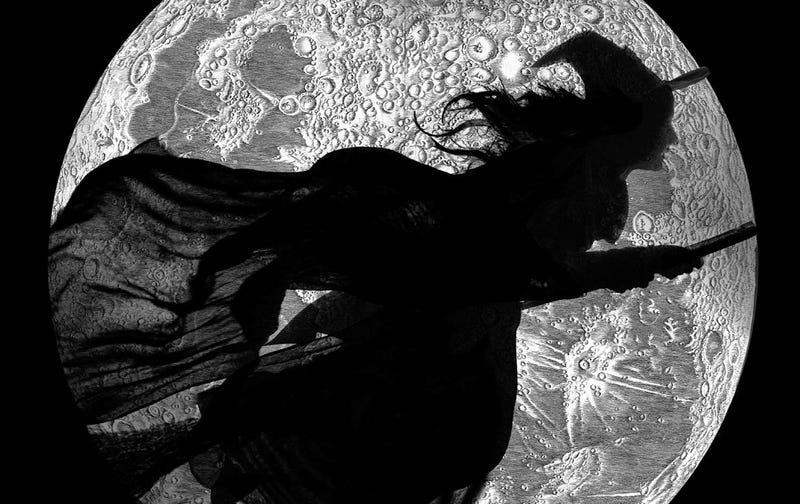 by Amy Toledano
In a man's world, Budding Rose Productions is creating space where women take the lead, playing the kings, the warriors, and fools. And while our four actresses bring guts to this unique show, the potential for a feminist, Shakespearean world isn't completely met. The characters feel quite 2D and a desperate need of fleshing out is in order to deliver such a powerful message.
A play within a play (within another dimension?), it begins with three, fresh-faced actresses in rehearsals for their upcoming production of Macbeth. Playing the witches, all three feel they deserve more than the roles they have been cast in. They also have a  vendetta against leading lady, Abby. Abby has everything they want, so one of them takes things into her own hands. This results in them being transported into Abby's Heaven – a sort of limbo in which they witness her play some of Shakespeare's greatest roles. But getting out of this strange purgatory-like world proves confusing and difficult, and the show ends with these supporting actresses getting their own moments in the spotlight, delivering some of the most famous monologues from Shakespeare's works, before meeting tragic ends.
One thing is incredibly clear throughout this show – writer Janice Hallett has a deep love and understanding of Shakespeare and his plays, and really believes that women deserve to play the roles far too often played by men. It's is a brilliant message to be conveying. But the show's convoluted plot distracts from this message, and makes it difficult to focus on one main theme.
Director Rosie Snell has done her best to bring this world to life, and while the show has been cast brilliantly, unfortunately much of the comedy elements don't land. Timing and rhythms are often off, or lacking energy needed to help these jokes along. Also, all of these characters' motivation, their hatred of Abby is unconvincing – for example, the character Lena losing her man to Abby and lamenting that she will struggle to find another. These archaic and anti-feminist ideals are totally juxtaposed to the main themes of the play and makes for a conflicting experience as an audience member.
NetherBard definitely does one thing though. It truly makes apparent the need for strong, fleshed out women in new writing and proves that women are more than capable of taking on the canon with absolute honestly as brilliance. The moments when the cast were simply able preform these monologues to us, they absolutely shone.
NetherBard runs through 6 September.
The Play's the Thing UK is committed to covering fringe and progressive theatre in London and beyond. It is run entirely voluntarily and needs regular support to ensure its survival. For more information and to help The Play's the Thing UK provide coverage of the theatre that needs reviews the most, visit its patreon.