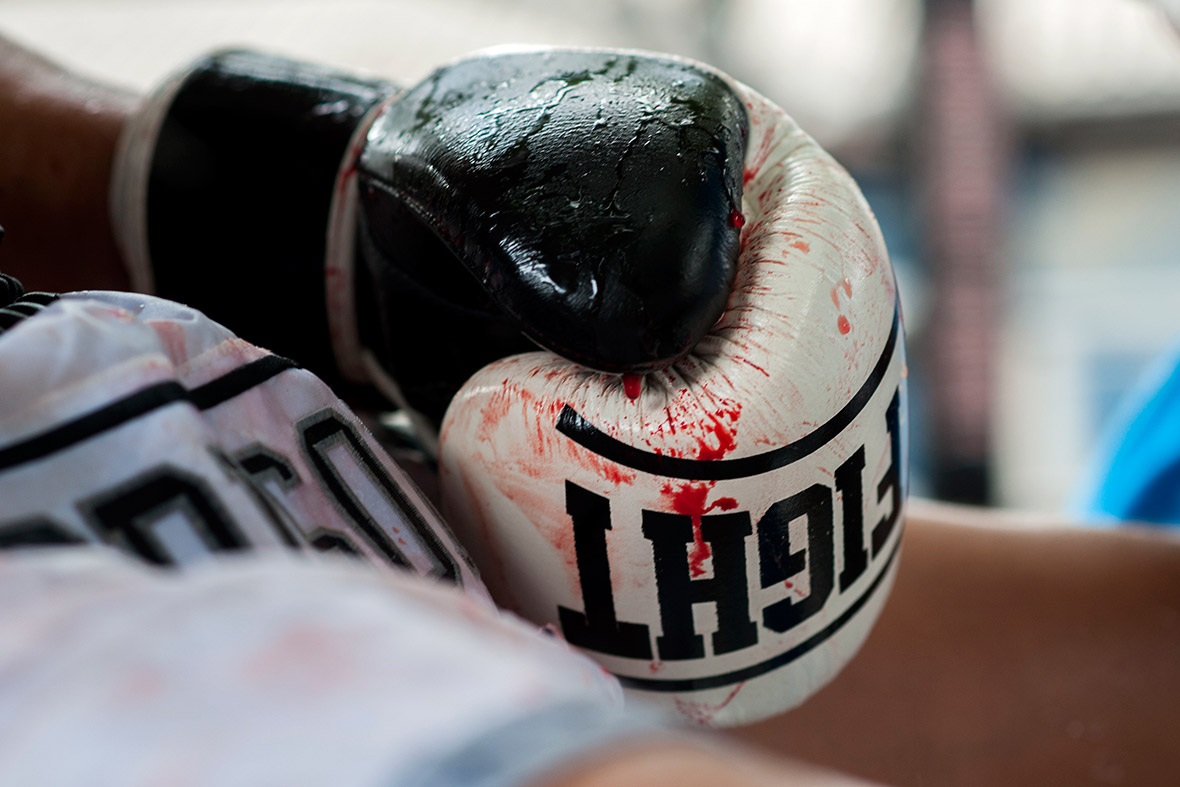 by Laura Kressly
The first pub theatre reopening after 5 months of COVID-19 closure feels like a celebration of survival. Given the governmental neglect of the theatre industry has faced since lockdown started, and the number of job losses this has caused across the industry, a tiny space in Clapham being able to stage its first socially-distanced, indoor production is huge. However, this unassuming new play by Michael Dunbar is more of a tangled character study that, though largely well-performed, consists of under-developed subplots and good intentions that aren't effectively conveyed.
Dunbar plays Henry M'Gill, the misogynistic and violent boxer at the centre of the narrative. The story attempts to trace his career's rise and fall, but the non-linear structure largely composed of non-chronological flashbacks over an undisclosed period of time heavily dilutes and confuses the timeline. Henry's had it rough – there's talk of a trial, a pregnancy, momentous fights, an absent parent, drug use and so on, but the majority are never followed through or detailed beyond the most basic of sketches. This minimised any sense of overcoming adversity. There are also gaping plot holes betraying either too many ideas for a one-hour play, or not enough ideas for a two-hour play.
Henry's loyal coach Billy (Thomas Winter) is always by his side and two different girlfriends make appearances, but the crux of it seems to be that Henry has made some awful choices, rightly has to face the consequences but doesn't seem to learn from them. As such, it's difficult to feel any sympathy for him, nor for those who prop him up and excuse his behaviour. The two women, Karolina and Jess, (Ariela Visoka and Hayley Mitchell) are given some time and space to hold him accountable, but it's way too little. This story is all about the fall-out resulting from toxic masculinity within mediocre white men and whilst it may serve as a moralising tale, it's one that is all too familiar to have much impact on stage.
F**CK OFF runs through 29 August.
The Play's the Thing UK is committed to covering fringe and progressive theatre in London and beyond. It is run entirely voluntarily and needs regular support to ensure its survival. For more information and to help The Play's the Thing UK provide coverage of the theatre that needs reviews the most, visit its patreon.