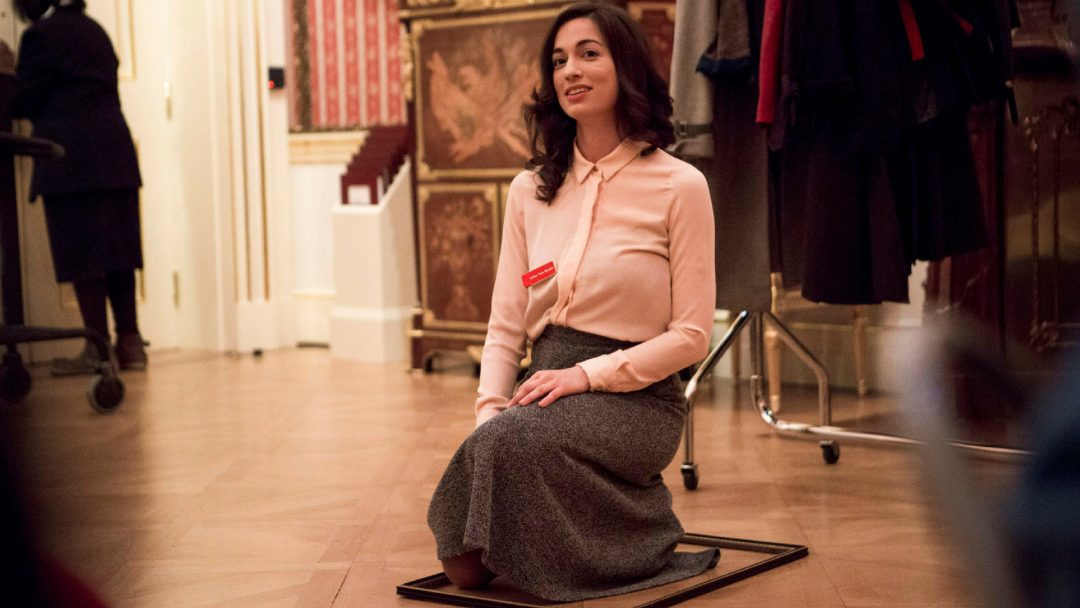 by Amy Toledano
Taking a fanciful journey through the life of the often forgotten museum cloakroom attendant, this one-woman show gives us a behind the scenes look at how we can turn the mundane into something really special.
The show's narrator (Dimitra Barla) uses storytelling to break up this unique piece. She starts with characters outside herself, then goes on to instruct on the daily life of a cloakroom attendant and anecdotes from her experience working at the National Trust. She observes the strange middle ground people seem to enter when dealing with the humble employee.
Barla uses a range of props, such as picture frames that draw on themes of art and history to further her story. The show brings in the story of a couple who face some universal issues that also connects us to the many artworks that the museum holds.
Moving swiftly from story to story, it is at times easy to get a little lost in the many different fictional worlds. I find myself wanting to hear more from the cloakroom assistant and less of other nondescript characters. Barla is such a watchable actress that it's sad that we do not hear more from her world – this is the one that feels the most secretive and exciting.
This is a clever concept sprinkled with some truly lovely moments that feel real and incredibly relatable, particularly to the humble creative trying to make their way through the day-to-day. It's perfect for anyone who finds joy in the quiet corners of the world that we are all too willing to overlook.
The Cloakroom Attendant runs through 4 August.
The Play's the Thing UK is committed to covering fringe and progressive theatre in London and beyond. It is run entirely voluntarily and needs regular support to ensure its survival. For more information and to help The Play's the Thing UK provide coverage of the theatre that needs reviews the most, visit its patreon.