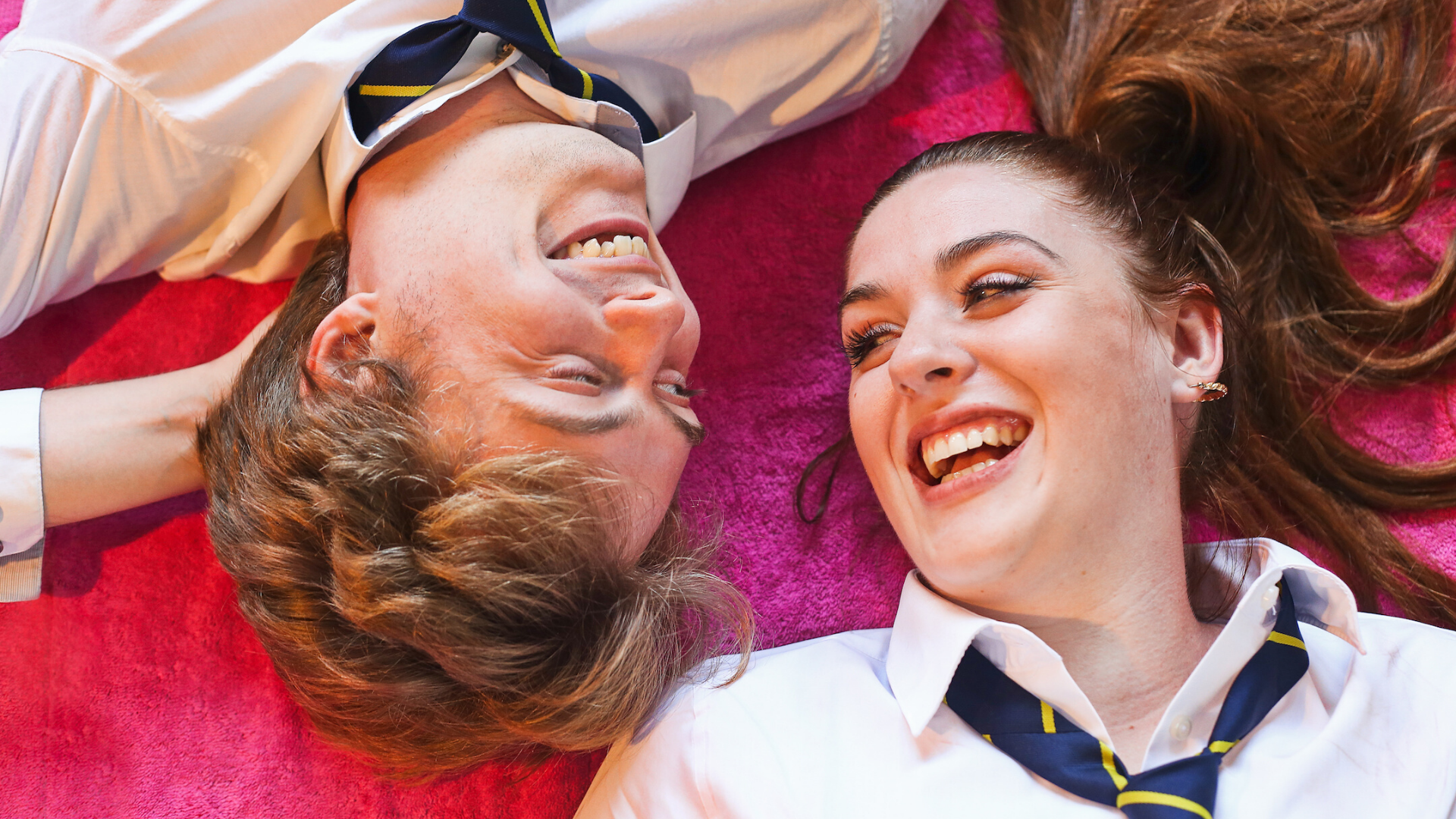 by Diana Miranda
High school and a pregnant teenager – Doll (Georgie Halford) lays out what it means to face judgmental peers and an indifferent mother. She finds support in her new friend, Ted (Roel Fox), but this unlikely friendship will face challenges he didn't bargain for. They talk directly to the audience, overtly assuming the role of storytellers in what starts as Doll's story. However, as the show moves forward, they begin to disagree on how much truth they share and how they'll deal with the recollection of events. Doll, arrogant and stubborn, is resolved to move away from the truth. Ted starts by playing along, humble with a big smile, and assumes the role of a sidekick/assistant as they embark on the recreation of the rise and fall of their friendship. Eventually, however, he breaks out from Doll's solo attempt as he grows determined to bring the truth to light.
Tiny Wife Production's revival of Epic Love and Pop Songs, by Phoebe Eclair-Powell, is not a cautionary tale about sex. It is a show about two outcasts navigating a friendship that starts with a shady pregnancy and evolves into a genuine yet fragile bond. The stage's outline is scattered with piles of clothes and random objects: a computer, baby jumpers, stuffed animals, party cups, but we soon realise there is order in this cluttered set. Following Doll's lead, Ted moves swiftly to facilitate wardrobe changes, pick up multiple instruments and represent secondary characters. Such an orderly mess manifests itself in the story, too; it starts as a seemingly straightforward account. But, despite Doll's wishes, it grows in complexity to reveal the characters' inner drives.
Halford and Fox are compelling actors and delightful musicians. It takes a while for them to warm up to the pop songs that interweave with the storytelling. Still, the performances are an uphill road in both entertainment and poignancy. Fox proves to be an agile multi-instrumentalist, and Halford pierces the air with a rich and far-reaching voice. Strictly speaking, the play could exist without the songs, but even though not crucial, they heighten the story. The failed baby shower is all the more amusing thanks to the "Super Freak" crazy dancing scene, and Doll's inner struggle is mirrored by a powerful interpretation of "Titanium" that will have audiences holding their breaths.
Fox's Ted brings authentic warmth to the show. What starts as a dorky, obliging character becomes a man of emotional depth that stands his ground. His representation of Doll's mother is a highlight that's hard to forget, and hearts will swell as he reveals the ache that comes with his family's painful past. Halford's Doll is like the energy of a hurricane all the way, determined and fierce. Her disdainful tone sometimes sacrifices clarity in speech delivery and, in contrast with Ted, the character's temperament remains unchanged. However, her anger gives glimpses of vulnerability.
Samantha Robinson's direction adds a playful vibe to the play, handling emotional topics with care and sparkling the show with outrageously funny moments. She inserts the musical interventions smoothly, and the songs feel like something between karaoke and a movie soundtrack.
This show provokes smiles, sighs, and something to think about. It explores what it means to care for someone and the line between selfless and selfish, as it navigates friendship, family bonds and parenthood in search of an epic love that's elusive and fragile.
Epic Love and Pop Songs runs through October 23.
The Play's the Thing UK is committed to covering fringe and progressive theatre in London and beyond. It is run entirely voluntarily and needs regular support to ensure its survival. For more information and to help The Play's the Thing UK provide coverage of the theatre that needs reviews the most, visit its patreon.