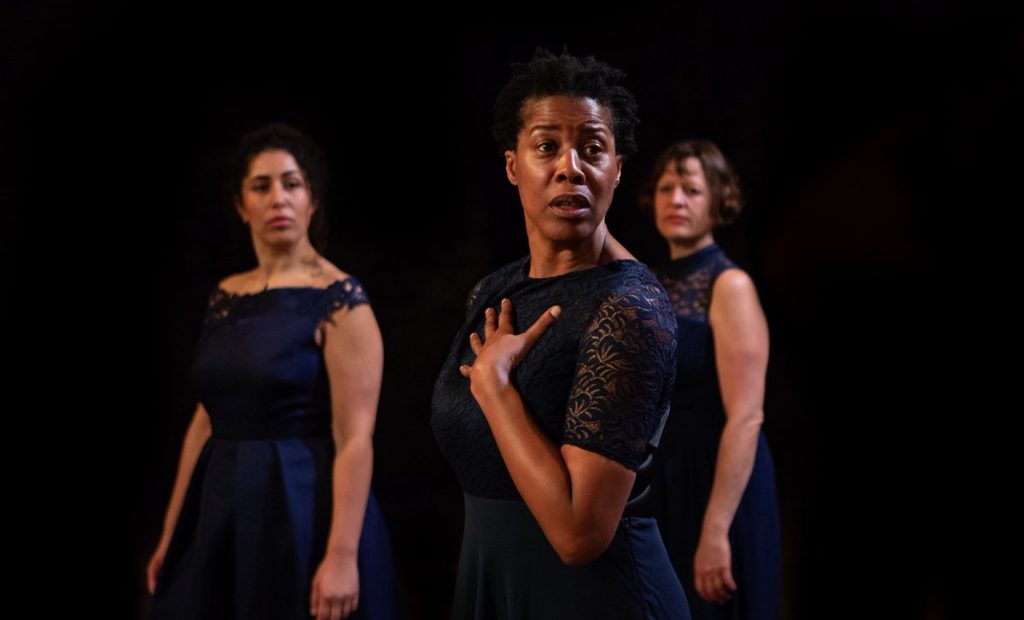 by Laura Kressly
It's no secret that history has been written by rich white men, and anyone not a rich white man is sidelined in textbooks and scholarship. Though institutions are starting to decolonise and de-centre the narrative that is widely taken as fact, women still aren't getting the attention they deserve and change is slow. In 10, playwright Lizzie Milton wants to redress the balance. The potted stories of 10 women who have been largely forgotten in the passage of time unfold in choral celebration, serving to both educate and enlighten audiences.
Milton's script is a pastiche of moments traversing eras. There's no overarching, narrative through-line; the 10 scenes are thematically linked instead. It's a simple format, and one that would particularly appeal to young people – I can see this show going down well with GCSE History students, who are taught to interrogate and analyse historical sources. It's also a great celebration of the range of cultures and beliefs that make up modern Britain.
That said, the format's predictability and the lack of time given to each individual woman is ultimately unsatisfying. Whilst they are all unquestionably remarkable and the programme includes recommendations of further reading, I want to see more of each of them.
The ensemble of five are hugely engaging in their confidence, moving as a unified chorus within transitions and during each scene, where they also function as supporting characters. As individuals, they range from quiet strength (Beth Eyre as the restrained mathematician Joan Clarke) and outrightly ferocious (Naomi Knox as Irish freedom fighter Constance Markievicz).
The latter closes the show with a rallying cry on behalf of forgotten women, demanding us to keep counting the billions of women around the world who have been – and are being – forgotten. We have a lot of work to do.
10 runs through 17 March.
The Play's the Thing UK is committed to covering fringe and progressive theatre in London and beyond. It is run entirely voluntarily and needs regular support to ensure its survival. For more information and to help The Play's the Thing UK provide coverage of the theatre that needs reviews the most, visit its patreon.