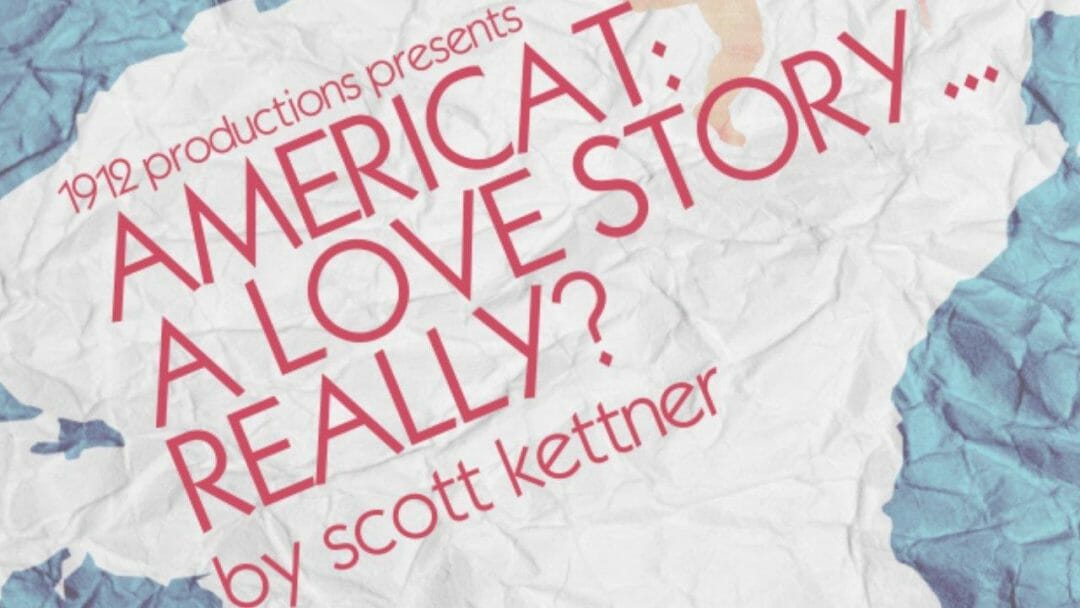 by Amy Toledano
Real-life couple Amy Elliot and Scott Kettner have written a show about love and the borders that are physically and mentally between them. However this show lacks the comedy, strong narrative and emotion promised, and instead paints an image that is unrealistic, strange and miss-represented.
Scott Kettner plays Kid (although he is only referred to as Scott in the show), an American who meets British woman Ashley (Amy Elliot) while visiting London. They have a one-night stand (it is unclear how the characters actually meet and end up in bed together), and after some uncomfortable banter Ashley kicks Scott out because even though he has reminded her that "there are still good guys in the world", she is 'no good' and can't get into a relationship with him.
This scene is followed by a long-winded monologue from Ashley that paints her as a victim and criticises her choice to not continue a relationship with someone she has slept with. After an odd few minutes she decides that she actually does want to be with him, so the plot can progress. The show also has an opening number that is performed and sung completely a capella, which makes it difficult to distinguish if it is a parody or not.
It is baffling that a show like this has been made. Not only was there only one female character in the show, the character was completely built on her relationships with the men around her. The ensemble provided some unrealistic characters too, and throughout a lot of the show it was unclear whether we were in the story's reality or not, and which character was which. There was also a director character (Amin Ali) named Jeff, who spends most of his time swearing for the sake of it and changing the plot line for seemingly pointless reasons.
Americat is a confusing show that glorifies men and vilifies the choices of women, it gives no reason for the majority of the choices it makes. It is also never once explained what the term Americat actually means. A poor choice for a normally progressive theatre space.
Americat runs through 16 February.
The Play's the Thing UK is committed to covering fringe and progressive theatre in London and beyond. It is run entirely voluntarily and needs regular support to ensure its survival. For more information and to help The Play's the Thing UK provide coverage of the theatre that needs reviews the most, visit its patreon.