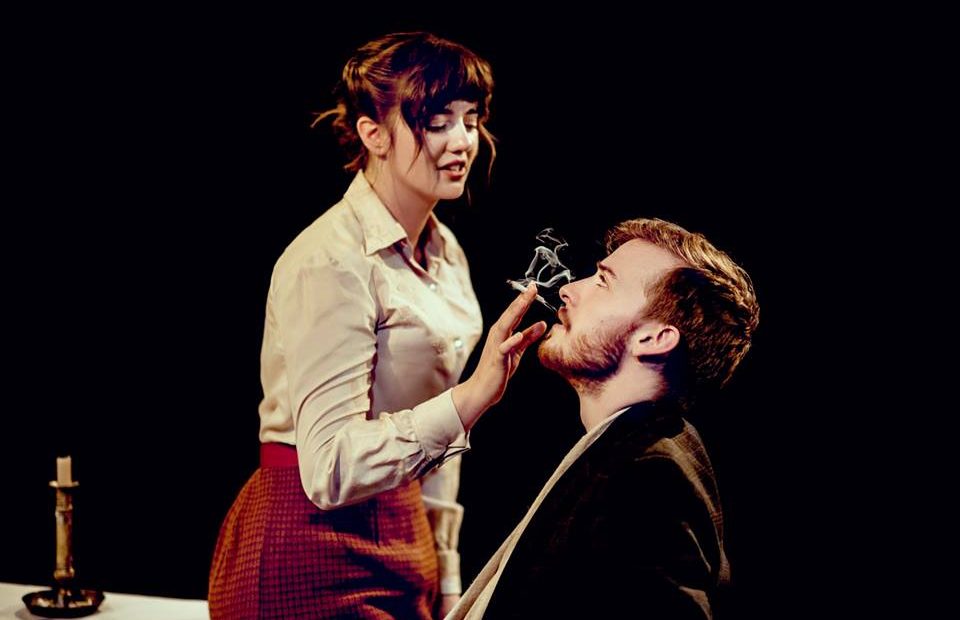 by Laura Kressly
Men are immature and women are cruel.
With this damning premise, D H Lawrence condemns straight couples to lives of vengeful misery. Minnie and Luther are newlyweds, but the cold viciousness of married life has already sunk its claws in. Both feel trapped. Luther's lack of ambition to progress in his job down the coal pits winds up Millie, who just wants him to love her as much as he loves his mother.
It takes some time for this play to get going what with it's over-long first half mostly driven by familial gossip and bitter sniping. But once it gathers momentum and the stakes are raised, the script becomes compelling in its own right. Set during the miners' strikes of 1912, poverty and inhuman working conditions have driven the working class pit towns to desperation. Some of that creeps into the play, but not enough manifests as tension between the characters early on in the script.
Fortunately, consistent direction by Jack Gamble taps into the play's beating heart and finds its rhythm, even when it's still quite slow. Staging it in the round is a canny choice that gives the story more life and intimacy.
The performances from the all-white cast are generally good too, even with such infuriating characters. Ellie Nunn and Harry Hepple are Minnie and Luther, the young couple who settled for each other and harbour resentment for the hands they've been dealt. Veronica Roberts is superb as Luther's mother – the aging matriarch's quiet strength of Act I blossoms into a cyclone after the interval. She and Nunn have a particularly moving moment as women finding solidarity from each other in a world ruled by infantile men.
Though no one comes out well in this play and the script simmers for too long before it starts to boil over, this is a clear and engaging revival of a lesser known English play. It's Derbyshire dialect and committed performances convincingly transport us back in time to the brutality of early industry within a rural setting. Both women and men suffered from hard work and discontent, taking it out on each other in the most awful of ways.
Little has changed.
The Daughter-in-Law runs through 23 June.
The Play's the Thing UK is committed to covering fringe and progressive theatre in London and beyond. It is run entirely voluntarily and needs regular support to ensure its survival. For more information and to help The Play's the Thing UK provide coverage of the theatre that needs reviews the most, visit its patreon.