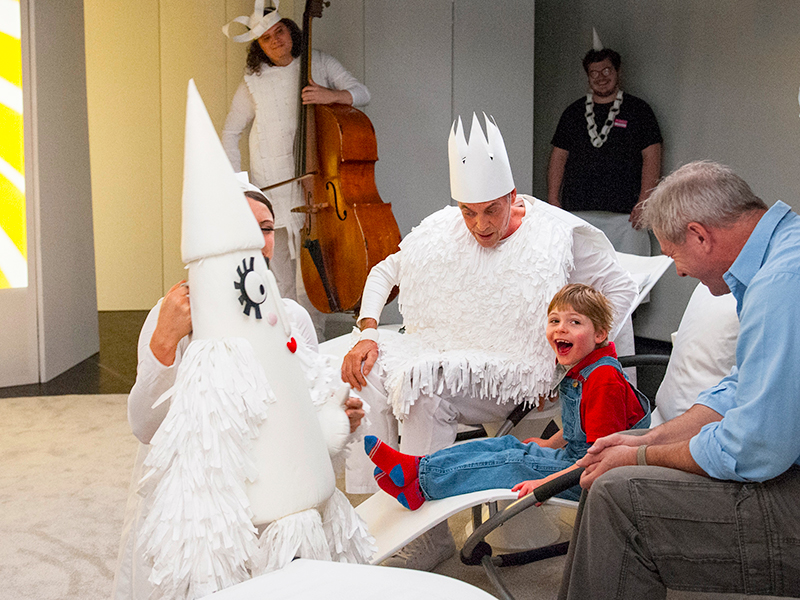 by guest critic Steven Strauss
Oily Cart has been producing immersive theatre since long before the current craze became so popular the world over. 
This company specializes in creating pieces for the very young and kids on the autism spectrum. And thanks to Lincoln Center's hopefully-inaugural Big Umbrella Festival — the first of its kind revolved entirely around such audiences — this New Yorker was finally provided an opportunity to experience their work in person.