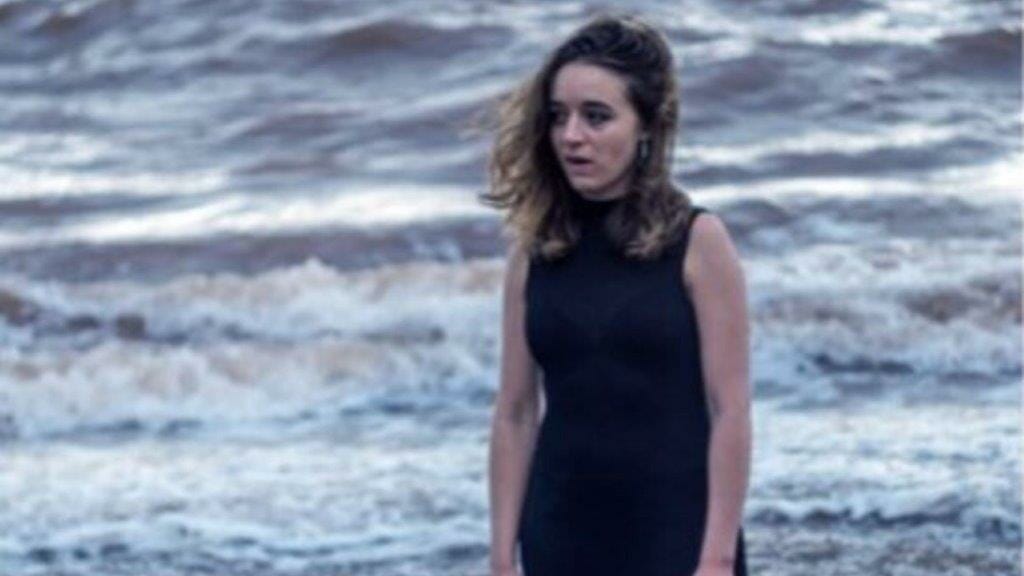 by Evangeline Cullingworth
Molly is working things out. But grief is difficult, comedy is difficult and trying to stop your dead boyfriend's grandma from assassinating the president is difficult.
In a slick and detailed production, director Lily McLeish doesn't shy away from the murky depths of Josephine Starte's writing, and allows all three actors to embrace the raw and messy realities of bereavement. Performing as central character Molly, Starte greets us with her new stand-up comedy routine. The jokes are smart and devastating, immediately drawing us into Molly's world. She's a strong, brilliant young law graduate who doesn't hide her vulnerabilities from us. When creepy men follow her around at work (at smart catering events to cover the bills) she lets them follow her, running, all the way into the Thames.
Spilling out from her comedy line-up is her boyfriend's mother Vanessa, and grandmother Margot. Vanessa has plunged into YouTube success as a florist (decorative floral artist?), clinging to the beauty of her work, even if it stemmed from her son's funeral. Doña Croll captures the exhausting rollercoaster of bereavement with an assured performance, navigating the multiple roles Vanessa is left juggling with great sensitivity. Her mother, the inimitable Margot, welcomes Molly's decision to move in with her. "It's like a very beautiful European film," Molly jokes with us. They play out Margot's fantasies, both seeming to humour each other as much as they provoke and challenge. Janet Henfrey is hilarious and heartbreaking, playing with all of our assumptions of who older women are and what they want. The epic story of her life sweeps us along, and she is mesmerising as she fights for her own ending. All of these nuanced, intergenerational relationships are portrayed with startling honesty and a warming charm.
Like a dark cloud, Julian Starr's sound design sweeps over and envelops the play. At times the rumbling underscore seems to press sadness on us, but it helps us confront this ahead of the characters. An audience is likely to hold on to the lightness as long as they can, after all. There is some adventurous staging, with the outskirts of the playing space marked by troughs of water. Important props are revealed from their depths, dripping in Ant Doran's clever lighting design. McLeish has a clear vision for this play, drawing out the symbolism in the text and capturing the heart of the story.
Killing It proves Josephine Starte's skilful writing and relatable voice in an important and revelatory play about death. This is three women who are working things out. Grief is cruel and unfair, the world carries on in spit of itself, we only really have each other and even that is difficult.
Killing It runs through 26 February.
The Play's the Thing UK is committed to covering fringe and progressive theatre in London and beyond. It is run entirely voluntarily and needs regular support to ensure its survival. For more information and to help The Play's the Thing UK provide coverage of the theatre that needs reviews the most, visit its patreon.