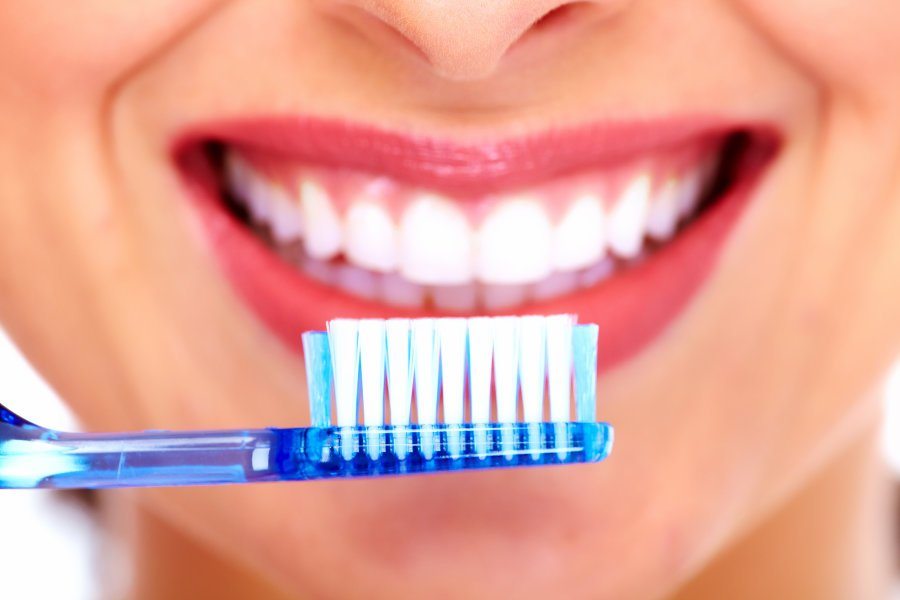 by Laura Kressly
CW: sexual abuse
I don't think much about my mouth. I'm not a fan of the dentist – who is? – but I quite love filling it with food. In any case, I don't really put any thought into my relationship with it. Theatremaker and mental health activist Viv Gordon, on the other hand, relives a childhood scarred by oral abuse every time she gets her teeth checked. Brushing them makes her gag. Yet her experiences are often dismissed, ignored or patronised, making her feel invisible. She's had more than enough of that, so she made a show that demands awareness of the survivor's plight.
Drawing on personal history and the emotional fluctuations that come with trauma and coping, she and her co-devisers tell a thoughtful, biographical story composed of fairly mundane experiences – or rather, mundane to those of us who are not survivors oral abuse. Gordon finds comfort in cooking, and fantasises about being on Masterchef whilst watching it from her sofa at home. She also reenacts experiences with her dentist, and uses myth and fairytale to carefully share moments evoking the more horrific moments of her past. Despite the weighty material, there's heaps of hope, strength and provocation.
Gemma Prangle and David Reakes play the other characters that Gordon encounters, and also serve to enhance her feelings of disassociation through slickly executed movement and dance sequences. They give more flesh to a style and topic that is often executed as a solo show, and indicate the experience and instinct that Gordon has to make an engaging performance.
There are some lengthy monologues where Gordon's confidence dips and the pace wobbles in this first outing of the show, but further rehearsal time will tighten these issues. Gordon's journey would also benefit from some dramaturgical smoothing and there's scope to add more material, but the inspiring, challenging core of the show is there –  it just needs more polish.
Oral runs through 7 April.
The Play's the Thing UK is committed to covering fringe and progressive theatre in London and beyond. It is run entirely voluntarily and needs regular support to ensure its survival. For more information and to help The Play's the Thing UK provide coverage of the theatre that needs reviews the most, visit its patreon.