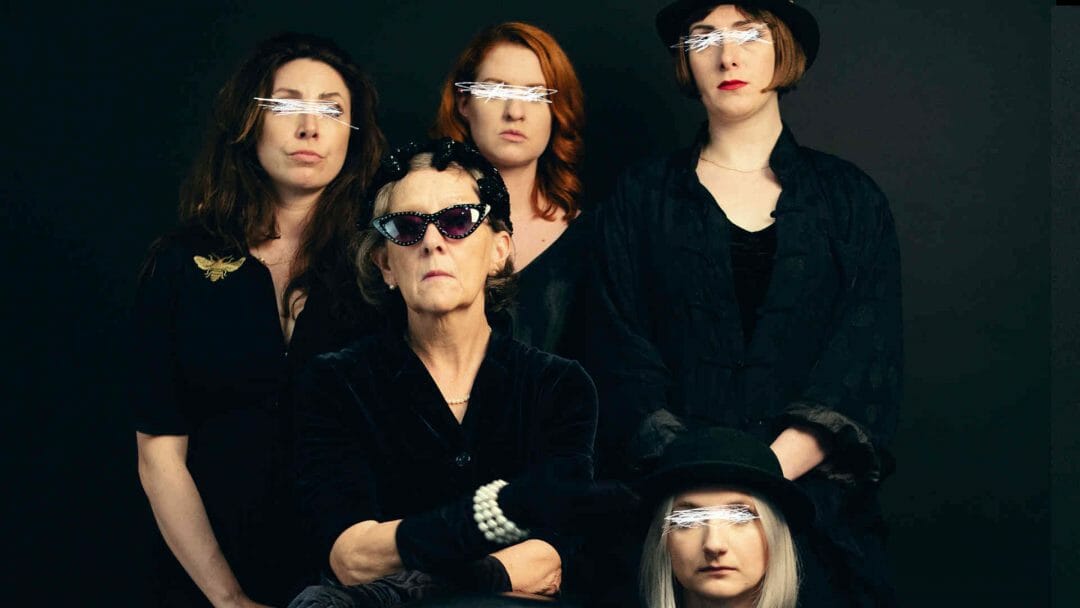 by Laura Kressly
A master doll-maker has died, leaving behind a fractious and fragmented family. His widow is a nostalgic former actor, his eldest daughter Christine is a lesbian true-crime podcaster from his first marriage, middle daughter Zara is a petty criminal living in the US, and his youngest, Meg, is a children's book author. As they gather for the funeral, Christine reminds them of their long-missing Aunt Lily, mum's twin. Now that their tyrannical father is dead, it's the perfect time to get to the bottom of her disappearance.
Using shadow puppetry, Victorian melodrama, meta-theatre and some good, old-fashioned jump scares, this melange of styles makes the crime dramedy plenty of fun. It often laughs at itself, the story is engaging and the cast are solid performers. However, there's too much backstory and exposition that, whilst needed for the sake of detail, means the ending is rushed and somewhat anti-climactic. The twist at the end, though surprising, is tacked on for shock value rather than thoroughly, dramaturgically integrated into the story.
This show could do with an extra half an hour to gradually build up to the climax and reveal, and then deal with the consequences of these more deeply – it absolutely has this mileage in what has already been created, but it deserves to be bigger and longer than festival slots. This wouldn't compromise the current mix of styles, but provide more opportunity to dig into them. The shadow puppetry in particular, which tells a story from one of Meg's books, is wonderful but only appears a few times.
Writer Nic Lamont has skillfully used horror and comedy to create a fun show with great characters for womxn, which deserves to be expanded and given a longer run.
What the Dolls Saw runs through 9 February.
The Play's the Thing UK is committed to covering fringe and progressive theatre in London and beyond. It is run entirely voluntarily and needs regular support to ensure its survival. For more information and to help The Play's the Thing UK provide coverage of the theatre that needs reviews the most, visit its patreon.