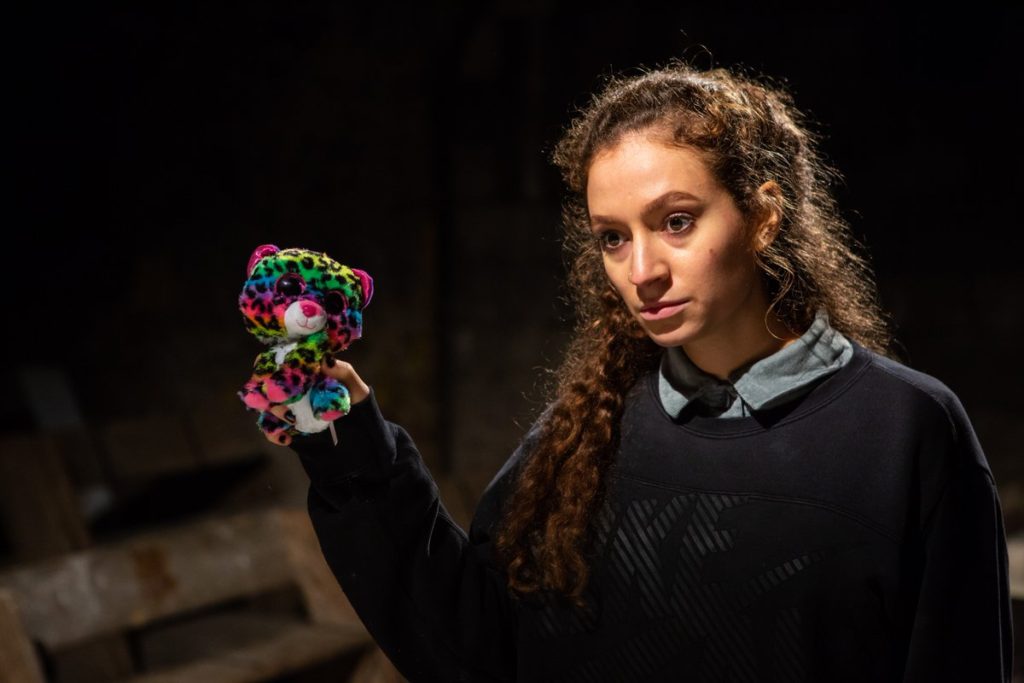 by Christina Bulford
Using Nabokov's 1955 Lolita as a springboard, Hannah Nixon's new play Lola asks questions of our era and the threats it poses to young women. This Lola however, born out of the 21st century and not the mid-twentieth, gets to answer back. And she doesn't just answer, she roars.
There is no doubt that Nabokov's novel was and still is controversial, but mercifully Lola does not go out of its way to be. Lola, played with sass in spades by Gemma Barnett, has been aged up to 18, which in the context of Nixon's play, offers a debate as oppose to a witch-hunt against the male sex. As Jez the un-PC male English teacher makes moves to protect her from an ogling classmate, he is met with the force of his rule-abiding female colleague, Olivia, who has her own views on what the real problem is. Who truly has her best interests at heart? And who poses the real danger?
Nixon's sharp dialog and the open floor of the traverse staging frame not a lecture or a sermon, but a play that asks questions. Insistently. You almost almost want a little longer in the dark to mull over what you've just witnessed before crashing, lights up, into the next scene. How each character can twist and turn and still remain internally consistent is truly a marvel. Nixon is without a doubt an exciting new writer with exquisite control.
Papercut Theatre have a reputation for finding and developing new writing talent, and when they're bringing probing new plays like this to light, long may that continue! (See also: Dangerous Lenses playing next-door.)
Rachael Murray's sound design makes itself known in the right places, symbiotic, helpfully, with the surrounding sounds of the Vault tunnels – is that light rain or just another leak in the Cavern's ceiling? Is that a heartbeat or a train thundering overhead?
Standing up for yourself in this world can teach you something, young Lola learns. But are her teachers any wiser?
Lola runs through 27 January.
The Play's the Thing UK is committed to covering fringe and progressive theatre in London and beyond. It is run entirely voluntarily and needs regular support to ensure its survival. For more information and to help The Play's the Thing UK provide coverage of the theatre that needs reviews the most, visit its patreon.