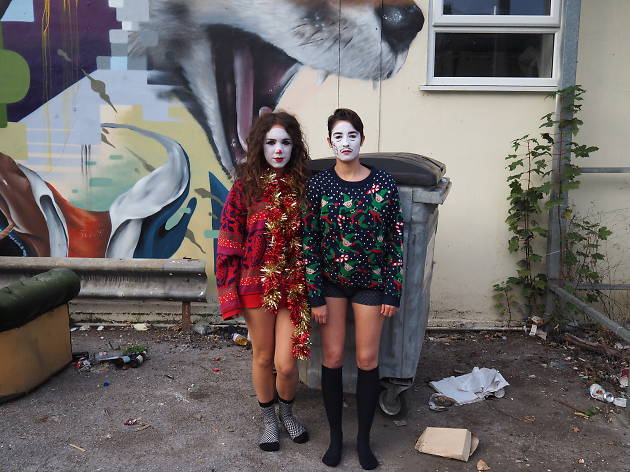 by Maeve Campbell
If you only go to one Muppet's Christmas Carol sing-a-long this year make it Sh!t Theatre's. Goody bags, whiskey and raucous jokes are all provided as we're escorted through the movie by the charming Biscuit and Mothersole, whose witty subtitles only enhance this festive celluloid masterpiece.
Warm-up acts include the wry Rachael Mars, who's proposed Vaginukah should be a national holiday. The second slot goes to the lairy Trini Dad and Too Gay Though, who graphically riles up the crowd. Different guests are invited each night of the run.
Sh!t theatre facilitates one of the best alternative cultural Christmas activities and If you're a Muppets fan – and really who isn't a Muppets fan – you'd be a fool to miss it! Just be prepared for a bit of a whiskey headache the morning after.
Sing-a-long-a Muppets Christmas Carol runs through 12 December.
The Play's the Thing UK is committed to covering fringe and progressive theatre in London and beyond. It is run entirely voluntarily and needs regular support to ensure its survival. For more information and to help The Play's the Thing UK provide coverage of the theatre that needs reviews the most, visit its patreon.