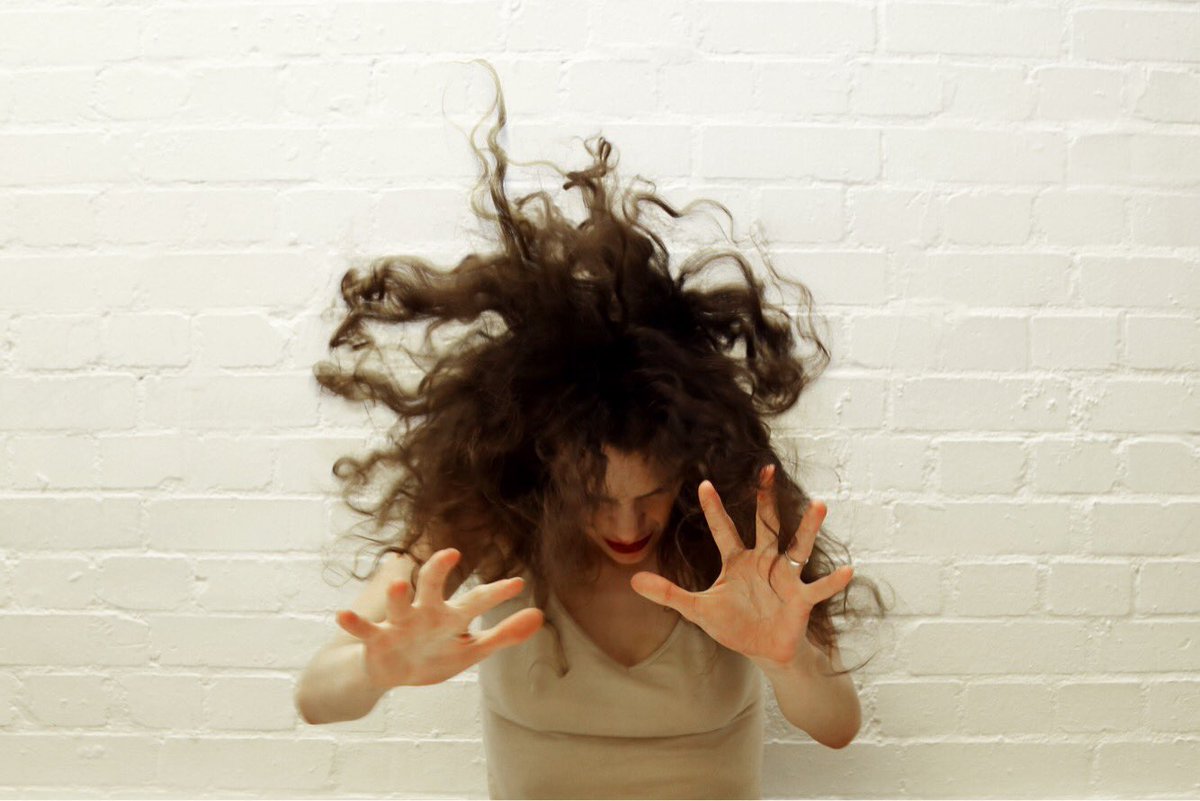 by guest critic Rebecca JS Nice
I took a punt with She-Wolves on a rainy day in Edinburgh at Greenside. A historian and feminist myself, a title like She-Wolves is right up my alley. As well as that, the rising status of gender history and a search for female heroines across the arts makes it a piece of its time.
Laura Careless, choreographer and performer, takes five female queens from Helen Castos' novel She-Wolves and devises a series of vignettes inspired by their stories. Careless uses speech, dance, song and animated projection to portray some personality traits, emotions and responses of the women to key events in their biographies. The pieces work best when they are manipulated and developed beyond straight story telling.
A portrait of Eleanor of Aquitaine is my personal favourite. Imprisoned by her husband the King after involvement in a plot against him with her children, her history is littered with accusation, propaganda and suspicion. Careless portrays her through a troubadour-like song, evoking the culture of the courts in the middle ages. Through her words, Careless gives Eleanor a voice, wistfully singing the legends told about her with an undertone of betrayal, that this is what history made of her. Careless muddies her hands with each confession and washes them clean as she bellows a King's pardon. This portrait of Eleanor is dirty and innocent, she has immense power but on the terms of a man, portraying the timeless dichotomy of being a woman.
Quaint animation by illustrator Belle Mellor works well within the piece. It portrays endless battles through listing the place names with falling red petals. Gothic arches and columns provide a graphic minimal design in keeping with a dark and mysterious contemporary interpretation of the past. The dance vocabulary is full of original motifs and gestures that create different styles and embodiment for each queen. A wolf claw arm gesture turns into a regal stance. Margaret of Anjou twists fingers to the sound of shooting arrows and bites a finger in frustration and angst. The movement ranges from a gritty, fighting Margaret to a circular, sweeping and floor pattern with two arced arms crossing and pointing into the body in a contracted obsession with the womb of Mary I.
As it stands the performance relies on a novel for context. To futher the work Careless could return to primary soures and pull original text from records. This would add some much-needed structure to the form of the stories. At present the work lacks clarity on what links these queens together and most importantly the performer's personal relationship to each one. This will encourage audience members to identify with the queens and with Careless' passion for them, understanding their importance then and now. Careless had a special depth of tone to her voice and a varied physical style that makes her an intriguing performer to watch.  This is a powerful contribution to multidisciplinary dance work that is slightly weird and slightly wonderful at the same time.
She-Wolves runs until 24 August.
The Play's the Thing UK is committed to covering fringe and progressive theatre in London and beyond. It is run entirely voluntarily and needs regular support to ensure its survival. For more information and to help The Play's the Thing UK provide coverage of the theatre that needs reviews the most, visit its patreon.