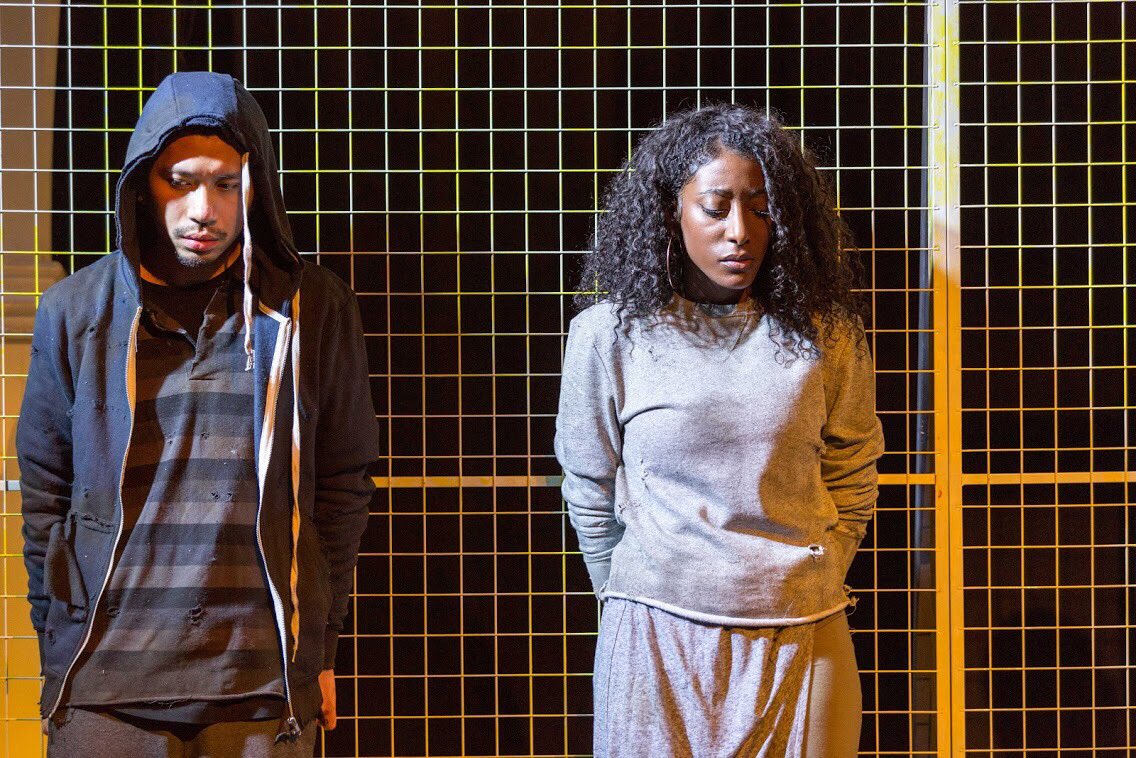 It can be tough to get kids to engage with Shakespeare. Many of them see the foreign-sounding language and old-fashioned stories as irrelevant to the issues they battle as growing up today. Fortunately, Intermission Youth Theatre artistic director Darren Raymond focuses on exploring contemporary themes in Shakespeare's work with the 16-25s that make up the theatre company and convinces them to love the Bard.
Mashing up contemporary, urban language with Shakespeare's, Double Trouble puts The Comedy of Errors in a dystopian London populated with refugees and aggressive locals. Anthony Shakespeare and his mate Dominique Shakespeare are new in town, as is their father from whom they've become separated. Like the original text, the pair explores this new city and meet people who seem to known them and leads to all sorts of misunderstandings. Meanwhile Anthony London is recovering from his stag do and his mate Dom is trying to get him out of trouble with his fiancee. The scrapes in which the two sets of long-lost twins find themselves become more and more dangerous, giving a hard edge to Shakespeare's original japes.
The script's strengths are its fluid switching between Shakespeare's text and current English, and sticking close to Shakespeare's story whilst seeming to be so different. The company deliver the verse well so the transitions aren't particularly noticeable. Raymond's script lends itself to easy transitions, though the introduction that establishes the refugee focus is overly-obvious and didactic. There is an underused chorus that stylistically clashes, but it's easy to appreciate that Raymond does a great job with such a large and diverse cast.
As expected for a company with wide range of ages and experiences, the abilities are mixed – yet some of the performers are very strong. It's no wonder that Intermission has had a handful of graduates go on to work in film, theatre, TV and train professionally.
There's no doubt that Intermission does exceptional work. The 9-month training programme for disaffected and/or underprivileged young Londoners is certainly transformational, and the intense work that Raymond does whilst developing an original script – that it given a full production – cannot go unacknowledged. In an education system where the arts has been under attack for some years, it's refreshing to see companies like this focusing on the craft of performance and giving young people such a great opportunity to hone their skills.
Double Trouble runs through 25 November.
The Play's the Thing UK is committed to covering fringe and progressive theatre in London and beyond. It is run entirely voluntarily and needs regular support to ensure its survival. For more information and to help The Play's the Thing UK provide coverage of the theatre that needs reviews the most, visit its patreon.