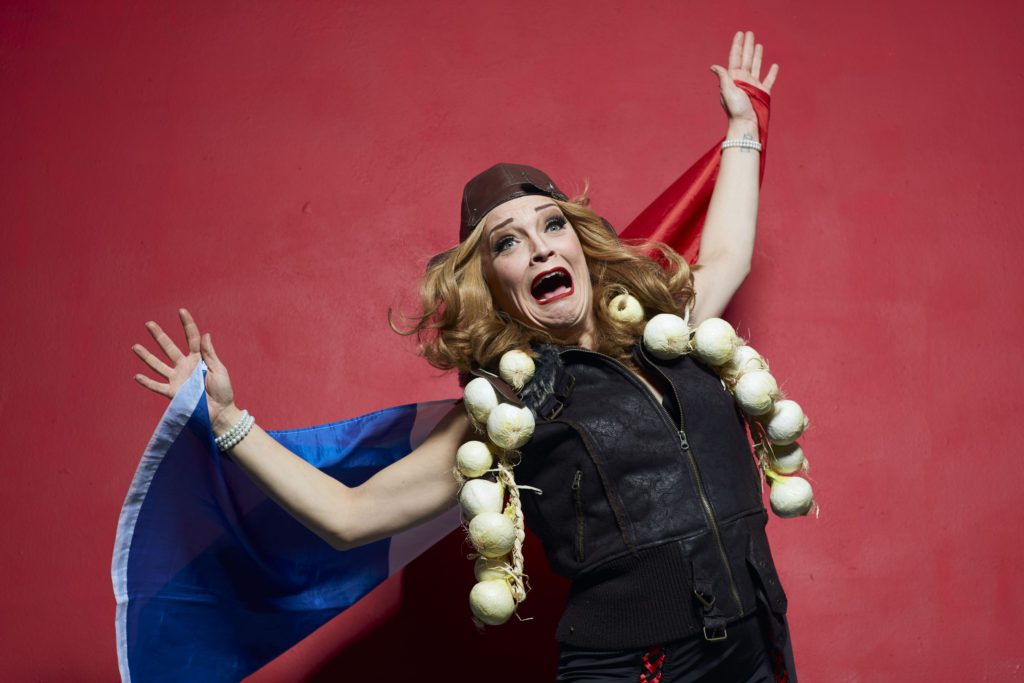 by an anonymous guest critic
The Vaults is the ideal venue for what is essentially a one-woman, Weimar era Cabaret show.
Stephanie Ware plays Eva Von Schnippisch, a hard-drinking, fun-loving cabaret performer in wartime Berlin. We learn about Eva's rise to become one of Berlin's top night club performers, which leads to the British secret service recruiting her to do undercover work gathering intelligence in the fight against Germany.
This takes Eva on a bizarre adventure – she parachutes into France at one point, having a sexual liaison with her contact there and almost being captured by the Nazis whilst helping the Resistance gather intelligence. This leads to a very funny episode involving the hiding of a radio in an unusual place.
For her second mission, she is sent to Russia to entrap a Russian Colonel so she can access more intelligence, only to fall in love with said Russian Colonel (known as 'Vladimir'). Finally, for her final task she is sent to the Bavarian Countryside where Hitler himself is hiding in a lodge. Her mission is to get him back to Berlin. Naturally, things don't quite go according to plan.
This is a fun show. Ware does an excellent job of transitioning quickly (including some elaborate costume changes) between different scenes. She also effortlessly plays a range of different characters. The Cabaret songs which are interspersed throughout the show are very humorous and witty (the brilliant Weimar era-style score is by composer Oliver Collier). The staging, lighting, score and sound effects are all well-thought through and really help to create the atmosphere that one might have felt in Berlin in the 1940s.
It's an interactive experience, as traditional cabaret very much was and still is. Audience responses to Eva's antics are enthusiastically encouraged and, in some instances, we are even instructed to provide sound effects.
At one hour long, it never wanders or loses the audience. Credit for this must also go to Ware for being such a natural and engaging performer.
How Eva Von Schnippisch Won WWII runs through 10 March.
The Play's the Thing UK is committed to covering fringe and progressive theatre in London and beyond. It is run entirely voluntarily and needs regular support to ensure its survival. For more information and to help The Play's the Thing UK provide coverage of the theatre that needs reviews the most, visit its patreon.