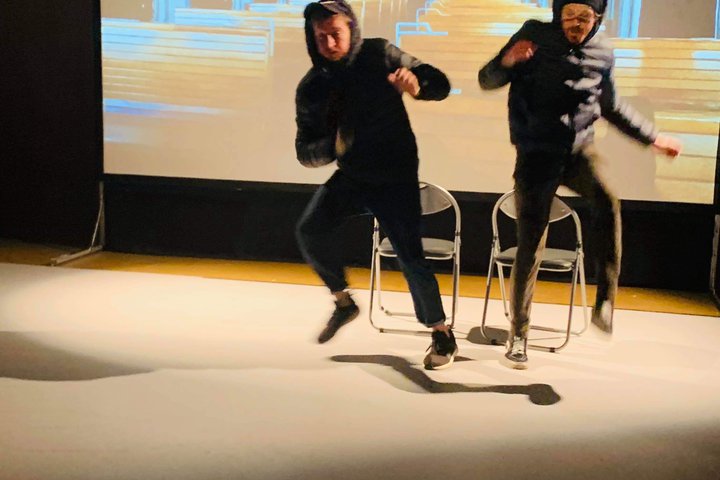 by Meredith Jones Russell
Boshirov and Petrov are Russian men who find themselves on the run after they are implicated in the biggest spy drama of the decade. Accused of poisoning a compatriot on British soil with Novichok, they have hotfooted it back to Russia in an attempt to give the authorities the slip. But with their names and faces all over the media and a seemingly conclusive collection of evidence against them, their case looks desperate.
Like Tom Stoppard's Rosencrantz and Guildernstern, Petrov and Boshirov are trapped in someone else's story. They don't remember any poisoning and are sure they just went to Salisbury for a romantic weekend away and to see the 123-metre cathedral spire. But as the net starts to close in on them, and they realise being gay in Russia could be worse than being murderers, things start to get more complicated.
The weird and wonderful world created by writer Victor Shenderovich is made all the more so by its setting in the midst of real events. The first ten minutes of the hour-long play, interspersed with genuine media and CCTV footage, are almost the stuff of serious spy drama. It is only when other characters such as the mysterious Skvortsov, or Starling (not to be confused with Stalin), and a blind, angry, nuclear war-threatening Mother Russia turn up that it really takes a turn for the surreal.
Shenderovich's writing is a triumph of combing the amusing and the awful. Amongst the farcical comedy of the play, the darker side of the story is never far from view. A scene with some incredibly lifelike Putin masks exemplifies the fine line between fun and creepy. While through music, including some virtuosic belters by Irina Selezniova-Horner, and language, there is at one level a celebration of Russian culture and identity, there is also a damning indictment of the complex power structures that currently control the country. Both farcical and frightening, To See Salisbury is a fantastical and fantastic take on an unlikely true story. 
To See Salisbury runs through 6 July in London.
The Play's the Thing UK is committed to covering fringe and progressive theatre in London and beyond. It is run entirely voluntarily and needs regular support to ensure its survival. For more information and to help The Play's the Thing UK provide coverage of the theatre that needs reviews the most, visit its patreon.