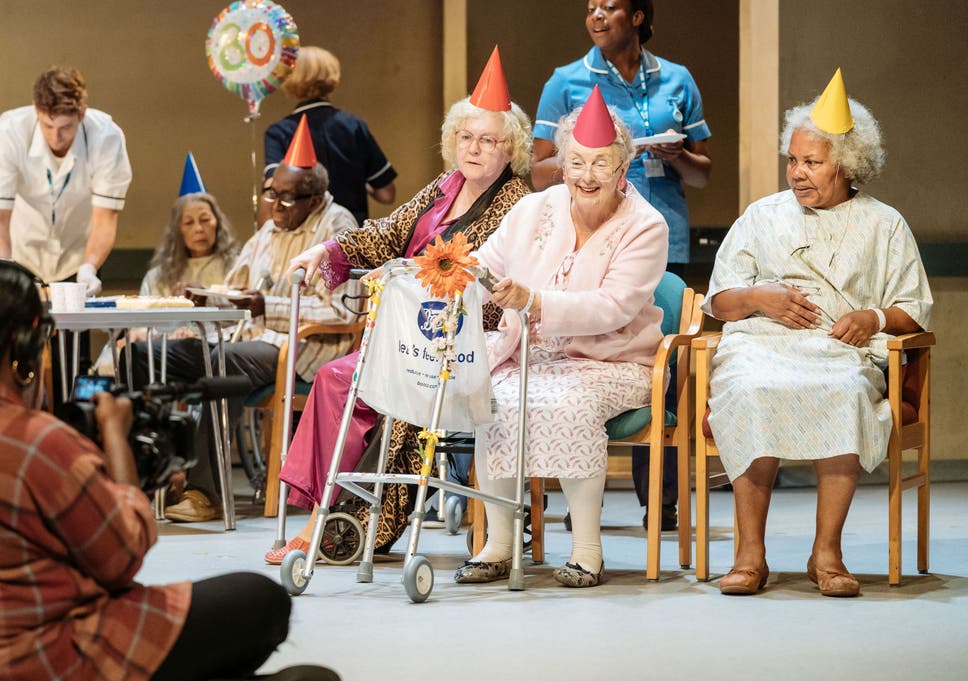 by guest critic Gregory Forrest
A new Alan Bennett play is an event. And hospitals – the epicentres of birth and death – are eventful places. Allelujah! is a match made in heaven then.
The Beth, an old-fashioned cradle-to-grave hospital in Yorkshire, faces closure. Its geriatric ward – complete with a mostly-continent choir – is about to be shipped off to a bigger, better, and more bureaucratic hospital in Tadcaster, despite half the patients not knowing exactly where that is. Wards are named after iconic stars, and every time a bed opens up on Dusty Springfield, target-weary doctors have to fight for the opportunity to fill it. This is an angry portrait of a geriatric NHS.
It is easy to paint Bennett as the witty octogenarian, as Britain's best loved man of letters,
as Yorkshire's whimsical literary export. And true to form, Allelujah! is warmed through with Bennett's trademark charm and humour. Yet we should not forget in such quaint
characterisations, that he is one of the most persistent radicals in British theatre.
Between its wisecracks and poetic interludes, Bennett's work defends tradition while acerbically attacking its outmoded logic. He is able to interrogate where we are going as a nation, while questioning the value of letting things go. And, perhaps most importantly, he has shown himself to be capable of empathising with the darker sides of human nature. Such compassion is in full force in Allelujah! Without spoilers, it is safe to say that the 'villains' of the piece are woven into the play's tapestry with care. And the overall colours are astounding.
Universally brilliant are the all-singing, all-dancing ensemble of patients, who are able to
shine individually through a generous script. Samuel Barnett also excels as Colin, a young management consultant and hospital visitor who advises the Minister for Health (of course he does) and who's father is being treated for an infection at The Beth (of course he is). Barnett's performance elicits audible gasps from the audience. "The state should not be seen to work," Colin argues. 'If the state is seen to work, we shall never be rid of it."
The writing loses some focus in its final act. The most compelling moment of the play –
built upon a slow-dance and a glass of milk – is followed by another half hour of scraps
before the curtain. We know from Talking Heads that Bennett is a master of the monologue, yet in these final moments they begin to feel like a crutch the text does not
need.
Still, this is a well-crafted and politically sensitive comedy that gives voice to an older generation in a way we do not see enough on stage. Like a 70th birthday present to the NHS, Allelujah! reminds us how deeply we care for the elderly and how frequently we fail them.
Allelujah! runs through 29 September.
The Play's the Thing UK is committed to covering fringe and progressive theatre in London and beyond. It is run entirely voluntarily and needs regular support to ensure its survival. For more information and to help The Play's the Thing UK provide coverage of the theatre that needs reviews the most, visit its patreon.