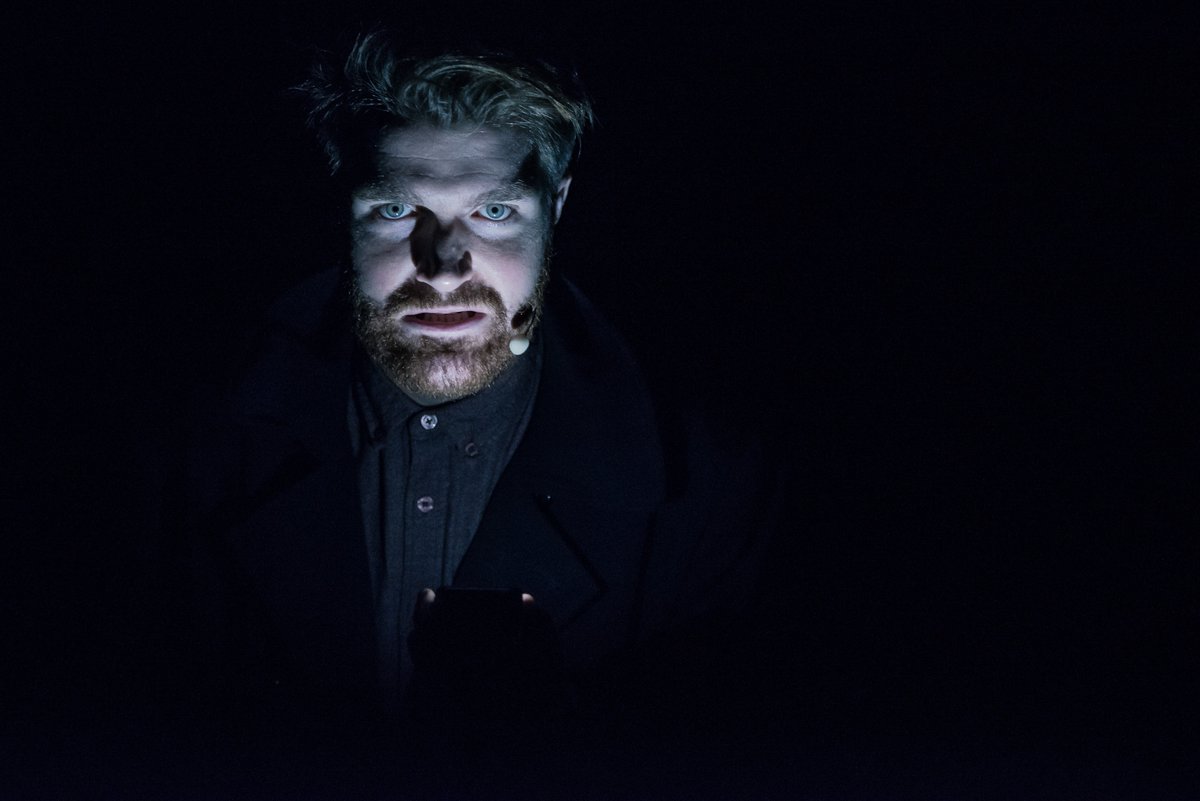 by guest critic Gregory Forrest
A serial murderer is killing [victim trope] and the police won't listen. Now, a hero must find justice in his own way [he's usually male], unaware that by digging up secrets he will soon become the killer's next target. It is the worn-out plot of a thousand films. And it is the same tired story which is is given a jolt of electricity by Tumulus at Vault Festival.
There are strong performances all round. Tom Rhys Harries plays multiple roles with a sensitive physicality, while Ciarán Owens is our heroic vigilante for the evening. At times, individual characters do feel subservient to a greater plot which reduces the emotional intensity of later scenes, but you feel as though this is something playwright Christopher Adams is already smoothing out in his craft. The most human and tender secrets of the night are found in those tight spaces between drug-fuelled psychosis and old breakup baggage.
It is also politically encouraging to see a chemsex play interrogating its subject matter without resorting to homophobic undertones of gross-out humour. There is plenty of comedy in Tumulus, but reassuringly this is found between bickering lovers and genre parodies, as opposed to fisting and felching.
In fact, Tumulus exists almost entirely at the busy intersections of queerness and genre. It is all-at-once a noir, thriller, comedy, drama, whodunnit, parody, pastiche; and begs the important question: is queer itself a genre? Maybe queerness is the very act of riffing off established genre? Maybe the notion of establishment is fundamentally at odds with the values of queerness? A staple of the capital's fringe venues over the last ten years, is the 'chemsex play' now a distinct genre in its own right? The restlessness of Tumulus keeps turning these questions over and over in its imagination, and is rarely slight enough to risk a concrete answer.
Instead, Tumulus – the word meaning 'ancient burial ground'; – persistently asks what gay men are still burying today. Too often their sexuality; forever their anxiety; and sometimes, their best friends. So no matter how tired and established the story seems, Tumulus is important.
Tumulus runs through 28 January.
The Play's the Thing UK is committed to covering fringe and progressive theatre in London and beyond. It is run entirely voluntarily and needs regular support to ensure its survival. For more information and to help The Play's the Thing UK provide coverage of the theatre that needs reviews the most, visit its patreon.