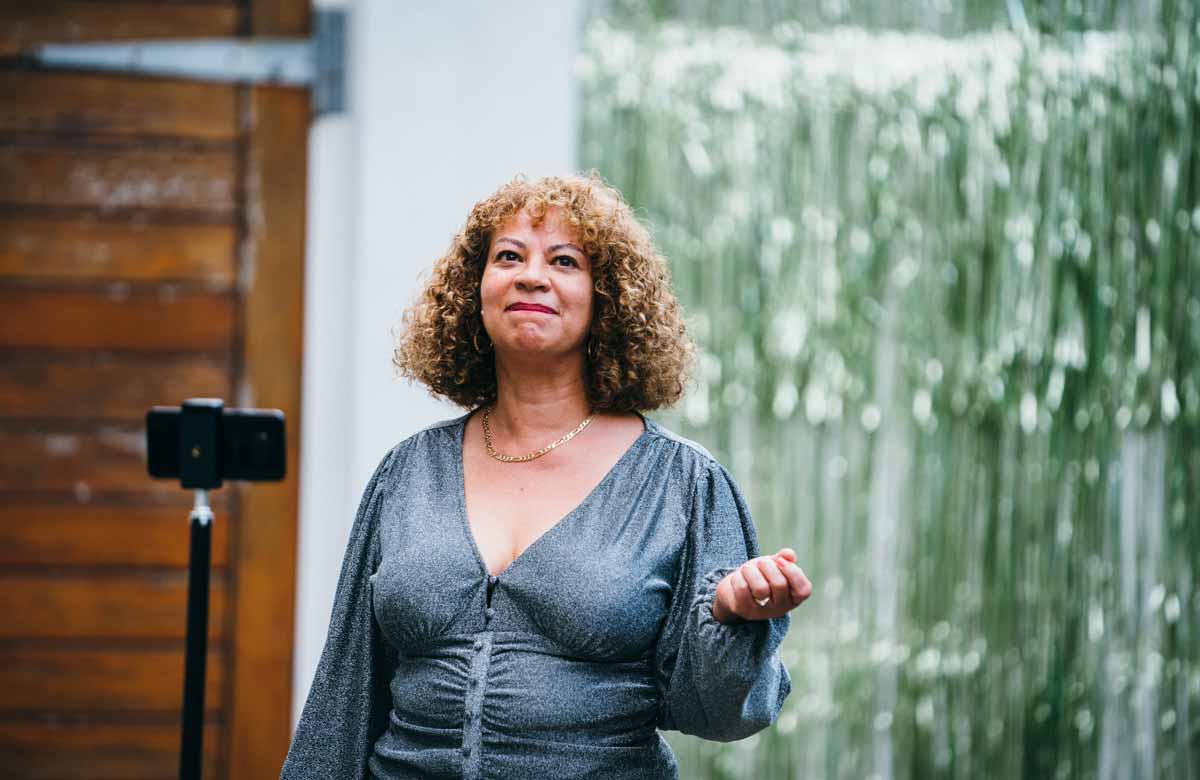 by Laura Kressly
As part of Clean Break's 40th anniversary celebrations, this outdoor, in-person production showcases some of the work the company created over the past year. The collection of short monologues created by Clean Break members and associate artists all share stories of loss, isolation and loneliness, which are further contextualised by lived experiences of incarceration. The character-driven pieces are remarkable examples of human resilience in the face of systemic oppression and a criminal justice system that is punitive and cruel.
Tonally, the pieces very much differ from each other so it's difficult to identify any as particularly standing out; as a whole the programme is strong. They range from the depths of anguish (Maren by Chloë Moss and Sarah-Jane Dent) to cheerful yet cautious optimism (Birthday Message by Ayesha Antoine), but there's a ferocious love that drives each of these women characters to tell their stories. As much as there is a weighty sense of loss, there is a levity provided by hope and community. The event is exquisitely balanced but does not erase the injustice these women experienced. The ensemble (Nicole Hall, TerriAnn Oudjar, Yvonne Wickham, Eddy Emenike and Sarah-Jane Dent) are all phenomenal performers and embody their characters with commitment and empathy.
Taking place in Clean Break's courtyard, directors Roísín McBrinn and Anna Herrmann take advantage of the large space, plenty of greenery and smaller areas. The building's windowed atrium is used to good effect, as is an unassuming shed and a fire pit. White artificial trees give a sense of magic and escape that contrasts the women who are very much of this world, which effectively draws attention to the cruelty these women have encountered.
Though the overall feeling generated by this body of short plays is a warming one, the injustice that these characters – and Clean Break members – have lived is appalling, and a call to action. Whether it be supporting charities and organisations that advocate for system reform and/or support women who are survivors of abuse and addiction, or writing to MPs or going to protests, these women need our support in order to live their best lives.
Through the Mist runs through 17 July.
The Play's the Thing UK is committed to covering fringe and progressive theatre in London and beyond. It is run entirely voluntarily and needs regular support to ensure its survival. For more information and to help The Play's the Thing UK provide coverage of the theatre that needs reviews the most, visit its patreon.